Our story
Our cellar was created in 1933 by a group of winegrowers. First they mostly produced white wines. Nowadays The vinification complex is at the leading edge of technology in the respect of Bordeaux tradition, with thermo regulated stainless steel tanks and oak barrels for selected wines.
Our winegrowers are fully aware of necessity to protect the environment & implement measures on this purpose : reasoned management of vineyards, recycling of waste, use of ecologically clean materials…
The identification of aromatic profiles and selection of the soils allow us to obtain typical quality wines for each customer.
The cellar has been certified ISO 9001 & ISO 14001.
---
Big bell of Bordeaux
Big bell of Saint Eloi in Bordeaux is one of the few civilians medieval monuments that the city still retains. Built in the fifteenth century  this is the belfry of the old Town Hall. Under this gate went the pilgrims on their way to Saint Jacques de Compostela. The street Victor Hugo was then a ditch bordering the city wall.
It was used to alert the public in case of fire, but also to announce the start of the harvest. The Bordelais always loved this big bell. That is why the big bell is the symbol of the city.
We can read the text engraved on the bell:
I call to arms
I announce the day
I give hours
I chase the storm
I ring the holidays
I yell to the fire
Duprais rooted in the Bordeaux terroir, specifically in the Entre Deux Mers. This wine is representative of AOC Bordeaux wine, & its symbol is the emblem of the big bell.
---
Our Terroir
Climate in Bordeaux is oceanic.
The ground of our vineyard is made up of clay & limestone ; as well as grey marls & silty sands in the valleys. The grass weed control of the vineyard  allows us to manage at best the terroir.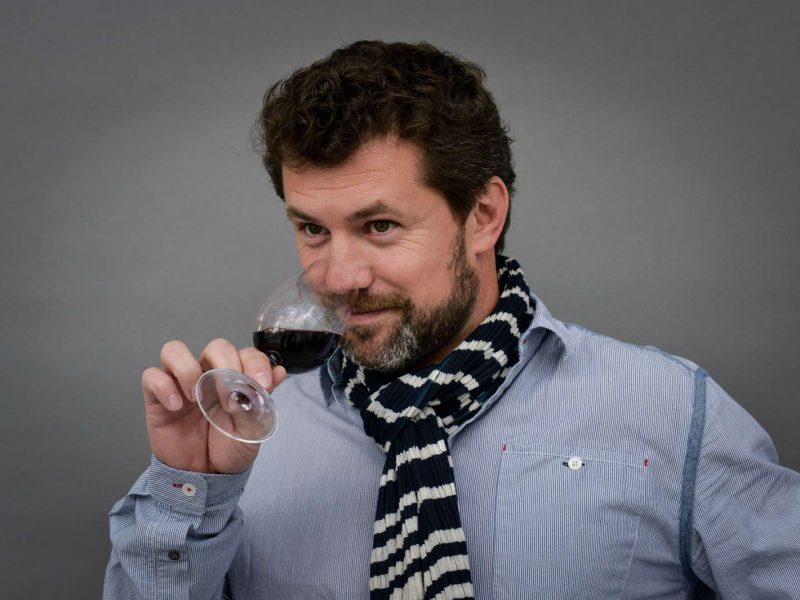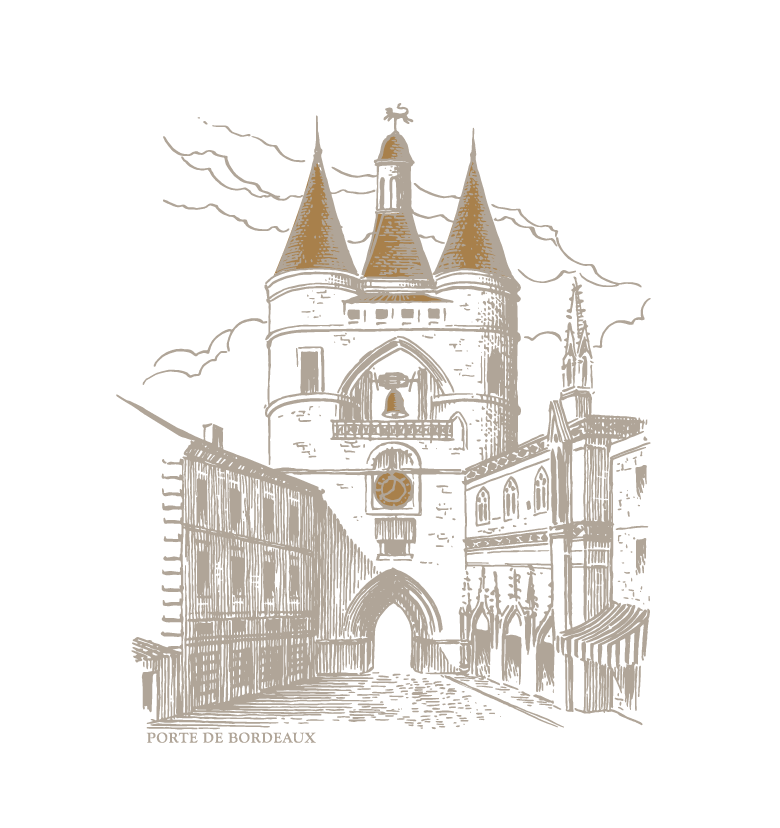 Discover in pictures our chai & vineyard