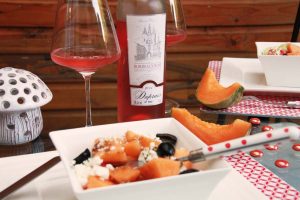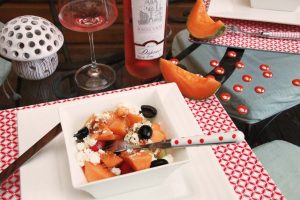 Here is a refreshing salad that perfectly accompanies Duprais rosé:
---
For 2 peoples :
1 small melon
a dozen of black olives
1/4 feta or some mozzarella balls
1/2 cucumber
2 tomatoes
2 slices of Parma ham
Seasoning: 1 tbsp pesto, 1 tbsp balsamic vinegar, 3 tbsp olive oil, salt, pepper.
Cut all vegetables, crumble feta cheese and drizzle with pesto vinaigrette!
Enjoy your meal !